WEBSITES NOT JUST LOCAL, THEY ARE GLOBAL...
WITH A WEBSITE, YOU CAN USE UP YOUR GOODS AND SERVICES ACROSS THE world
---

Today everything has become DIGITAL. When we aim to reach globally, the first thing which we think of is to create a website. A website has become a face of our business which gives the insight of our thoughts, ideas and products to our target audience. ServFusion promises to develop the sites that give the website visitors a flawless browsing experience. Our designs are contemporary and artistic.
We are passionate about creating website designs at most economical rates. We always feel satisfied in helping our client to achieve his project goals by enhancing its reach to its customers through the website at a rapid pace. Being economical, we don't compromise in giving quality and providing solutions to your requirements.
OUR WEB DESIGN & DEVELOPMENT SERVICES INCLUDES
DYNAMIC WEBSITES
We can build customized website with user-friendly editing options which enable customers to make changes to their website directly using a simple online (web-based) interface.
RESPONSIVE WEBSITES
A responsive website is compatible with Smart Phones, Tablets and Desktop. These website adjusts the length & width itself based on the type of browsers and the screen size.
E-COMMERCE PORTAL
E-commerce is in the demand not because of the Internet! But because of increasing internet users. We provide easy to manage e-commerce solution in various technologies.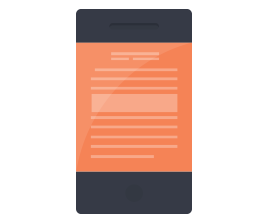 MOBILE WEBSITE
A mobile website is a separate version of your desktop website and is designed exclusively for the smart phone with the user-friendly interface.
STATIC WEBSITE
We offer static web page it's called flat page or stationary page. is a web page that is delivered to the user exactly as stored, in contrast to dynamic web pages.
WEBSITE REDESIGN
Are you fed up with the old website look? We can give your website new look, which helps to attract the user and highlight your services.
---
our focus is to mould your ideas technically to make your business a success